How to install a M.2 2242 SSD in a ThinkPad T450s.
In my home office setup blog post I covered in some detail what I currently use, including my ThinkPad T450s (2015 model) .
Since I've bought the laptop I've upgraded the 2.5" SSD and RAM over time as my needs have changed.
I've now reached the point where I want to securely dual-boot a BitLocker encrypted Windows installation alongside my current LVM encrypted Ubuntu install.
Out of the box most Linux distributions allow you to install Linux alongside Windows without an issue, however, the option to use an encrypted LVM setup becomes disabled in the setup wizard when you choose to dual-boot with Windows. As this wasn't a trade-off I wanted to make, the easiest way forward was to use a separate drive for the Windows installation.
A ThinkPad T450s comes with a 2.5" internal drive bay and a M.2 slot - currently my M.2 slot isn't used.
Picking an M.2 SSD
M.2 SSDs come in a variety of different form factors. The ThinkPad T450s takes a 2242 form factor M.2 drive.
I picked a Transcend MRS400S M.2 2242 128GB SSD.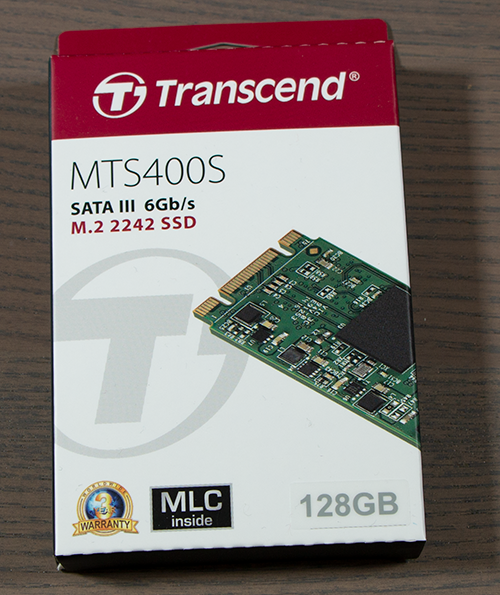 Step by Step
Fitting the M.2 drive will only take you a few minutes. This is just one of the reasons I enjoy owning and using a ThinkPad, they're very easy to take a part and upgrade yourself.
Step 1
Disable the internal battery in the BIOS. Boot into the bios by pressing [Enter] at the BIOS screen and then select the bios setup with [F1].
Under the Config tab there is a Power section: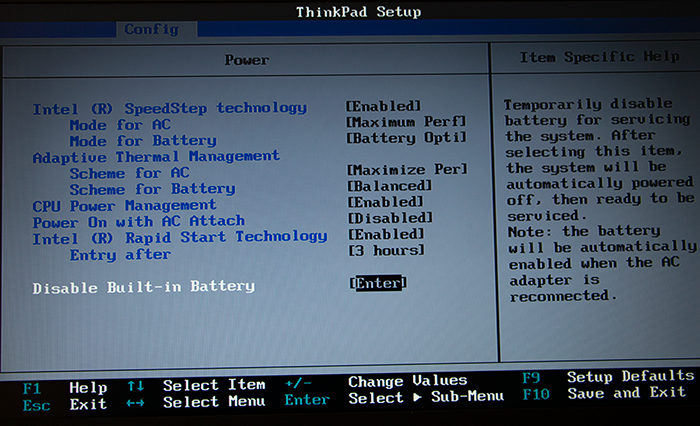 Select the Disable Built-in Battery option.
Step 2
Turn the laptop over to remove the extermal battery and uncrew the case from the underside of the laptop.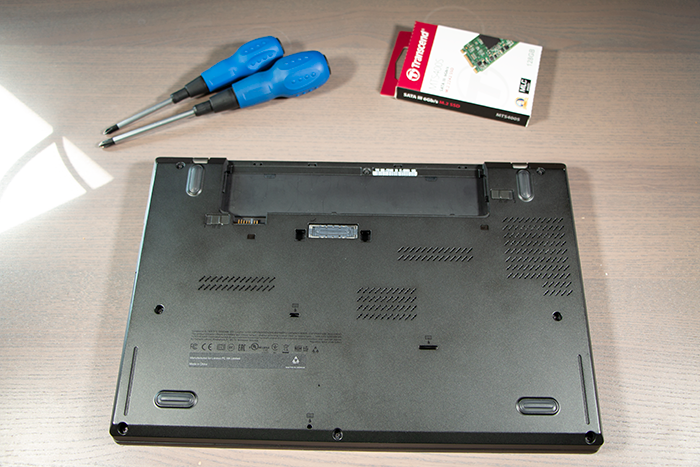 Once unscrewed, remove the casing: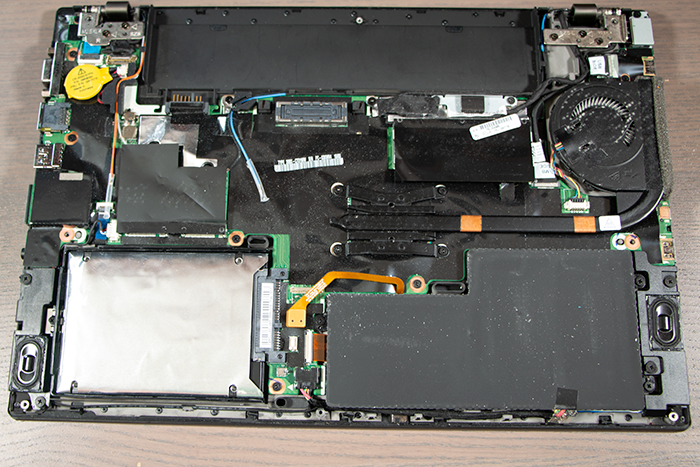 Step 3
Peel back the plastic covering above the 2.5" SSD bay to access the M.2 slot and remove the screw that will be used to hold the M.2 drive in place.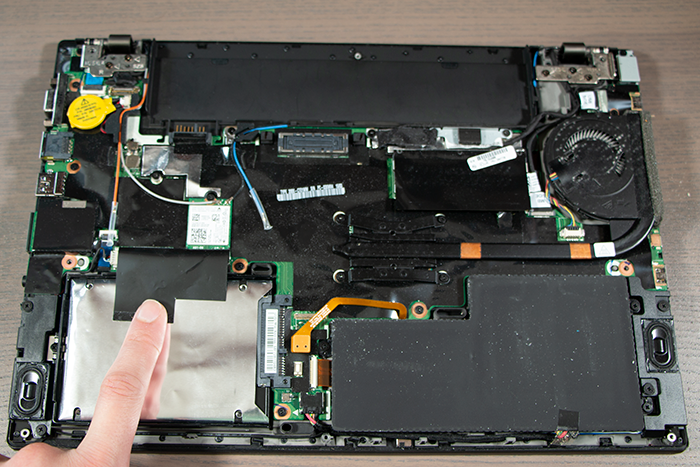 Step 4
Insert the M.2 drive and screw it in place using the screw that was removed in the previous step.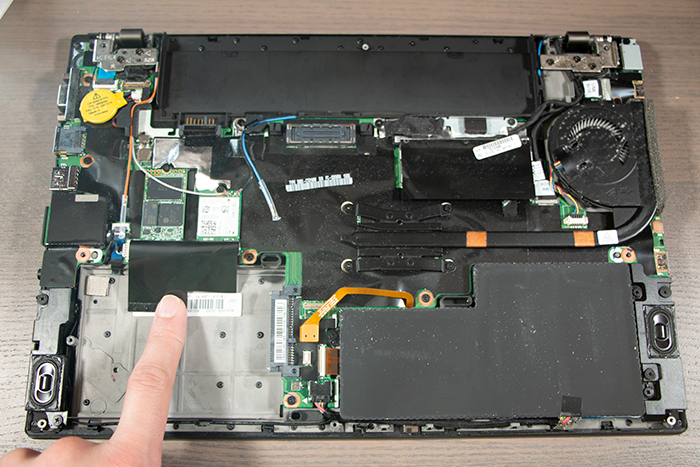 You can now replace the laptop casing and screw down the underside.
In the first step the internal battery was disabled. For the laptop to power on you'll need to connect the laptop to the mains charger and then press the power button. This will enable the built-in battery again.
Final Remarks
Upgrading the ThinkPad to have an M.2 drive has allowed me to keep my LVM encrypted Ubuntu install on the 2.5" SSD, whilst installing Windows with BitLocker encryption onto the M.2 drive.
I now use the BIOS boot menu to select which drive to boot from. By default I've opted to boot into Ubuntu (he 2.5" SSD).